Looking for other bridal resources? Please visit the 'Other Bridal Sources' page! We are constantly adding links to other high-quality companies to help you plan your special day.

How To Measure ~ measurement comparison is crucial when purchasing vintage clothing!
PLEASE DO NOT BE CONFUSED BY THE LETTERS IN THE GRAPHIC BELOW!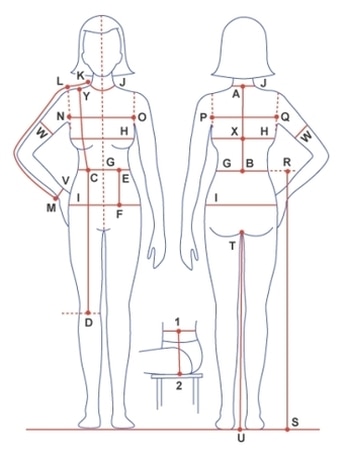 This photo (right) shows many more measurements than the average person will need; however, these measurements will be very important if you are interested in purchasing any vintage clothing item featured on this site.
Note: Use a SOFT measuring tape ONLY!!
​The THREE KEY measurements are:
Bust (H) ~ measure across the nipple-line, preferably while taking a deep breath in (and holding it). Be certain that the tape measure is even/parallel with the floor.
Waist size (G) ~ this can be pinpointed by bending sideways and measuring where the waist naturally creases.
Hip measurement (I) ~ please remember to always measure at the fullest part of the hip/buttocks/upper thighs for the most accurate measurement (i.e., if your upper thighs are larger than your actual buttocks, THAT's the measurement that you want to send).
Other measurements that may be necessary, if further comparisons are needed:
Back width (P to Q) ~ easiest method: find a well-fitting shirt and take this measurement from armhole seam-to-seam.
Sleeve length (L to M) ~ must be measured with arm(s) BENT! Place the hand on the hip and measure from the shoulder bone, over the elbow and down to the wristbone, where you want the sleeve to end.
Neck (J) ~ measure around the base of the neck, touching the front collar bone.
Wrist (V) ~ make this measurement quite loose and comfortable.
Body rise (1 to 2) or 'rise' ~ sit-up straight on a hard chair and have someone else take the measurement from the side of your waist to the chair.
---
---
This is why measurement comparison is so crucial!
​Vintage clothing was sized VERY DIFFERENTLY!!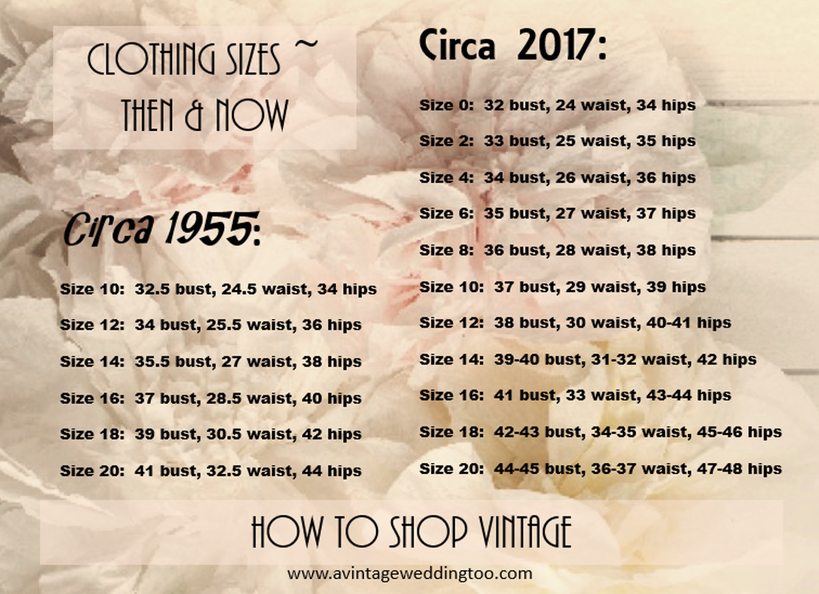 ---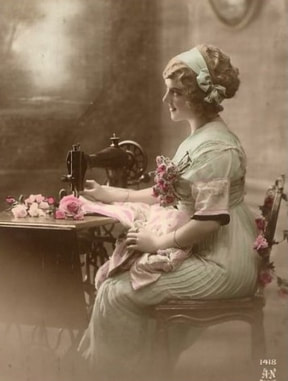 Seamstress Directory!!
One of the very best resources, when it comes to vintage clothing, is having a good seamstress/designer, if you do not sew! I cannot stress this enough. Vintage, even modern, bridal gowns can be altered in so many ways, and a good seamstress can be THE vital link to getting exactly what you want and making the most of your investment.

Please refer to the AVWToo 'Seamstress Directory' to find a qualified sewing professional in your area. The directory is broken-down by state.

When emailing a sewing professional, feel free to include the link to the gown(s) that have piqued your interest.
---
---
Bridal Wear References ~
---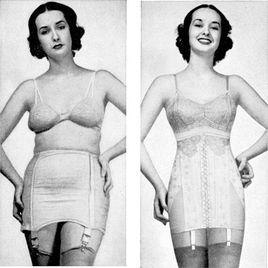 Interested in Wearing Vintage Clothing?? Then Please Consider Wearing The Proper Undergarments, Too!
Here's a link to a wonderful article regarding proper 'underpinnings' and how they affect your clothing. In this day and age of very few (and very small) undergarments, serious consideration should be given to wearing the appropriate underpinnings when wearing vintage clothing. This is an
excellent article
.
---
---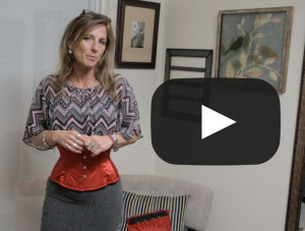 Interested in Purchasing/Wearing a Corset? Heard That They're Horribly Uncomfortable? Not If They Are Properly Seasoned!!!
Yes, more information about undergarments. In particular, corsets. Today's corsets are different from corsets of bygone eras, however, they do have some things in common. Most importantly: Proper Seasoning!! Here's a great
article and video
to help you get the most out of your new corset.
And, yes, they certainly CAN be quite comfortable, if worn properly.
---
---
A Brief History of Women's Undergarments
---
Fashions of the 1890's
---
Victorian & Edwardian Fashions ~ a photo montage
---
The Roaring 20's!
---