Welcome!!..and thank you for visiting...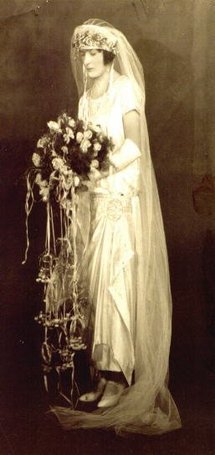 This website has numerous pages, with MANY vintage wedding items being added frequently, so please do make note of the 'more' tab in the top, upper right-hand corner. If you are in-need of anything in particular, please always feel free to contact at any time.
If you are curious about me or why I've launched this website, please visit my blog page, '
A Vintage Diary
'.
The quick crib note version is that this is a re-launch, of sorts, of my original 1997 website 'A Vintage Wedding', which was a dedication to my grandmother (photo right), but also to my intense love of vintage clothing (which I learned from her), particularly antique & vintage wedding gowns!
My previous websites were very popular and I was quoted in a variety of magazines and books. I was even asked to participate in various mainstream television programs regarding vintage fashions. Perhaps the greatest honour was when MasterCard launched its website, Priceless.com, and contacted me for, and quoted me in, one of their first online articles regarding the popularity of vintage little black dresses (re: my 2nd previous website, 'That Perfect Little Black Dress.com').
**IMPORTANT**
These are VINTAGE items, although I do carry a small assortment of modern gowns as well.
If you find something that you are interested in, and I hope that you do, please contact me to compare measurements!!
I cannot stress the importance of this enough!
It's imperative that measurements are carefully compared to ensure a good and proper fit. Vintage clothing was cut and sized quite differently ~ please see the
vintage clothing comparison chart
to see just how differently vintage clothing was sized.
Vintage items will have flaws!!
While I pride myself on offering vintage items that are in very-good-plus to excellent condition (for their age) ~ flaws, of some sort, are simply the nature of the vintage beast. Please do not expect a new, flawless gown. If that is your expectation, then you will, more likely than not, be disappointed. :)
These are one-of-a-kind
! I am NOT able to 'order' any of these gowns in different sizes or colours, certainly not the vintage items, for obvious reasons, but even the newer items are sold 'as is', as they are new old stock, store samples, gently used, unsold inventory, discontinued styles, etcetera. These items are in very-good-plus to excellent condition, and when purchased, are shipped to you in the same, or better, condition as when I received them. They are not rentals, nor are they kept 'on the racks' to be repeatedly tried-on, worn, returned, and dry-cleaned.
All items are priced accordingly and any flaws are listed within each items' description. Please do not hesitate to ask questions if you are in doubt.
Alterations?
Please DO feel free to view the '
Seamstress Directory
' page and reach-out to one of the sewing professionals in your area, should you wish to make alterations to a particular gown, or need consultative expertise.
---
Thank you so much for stopping by!

Warmly,
Terri Travers Goodin, Proprietor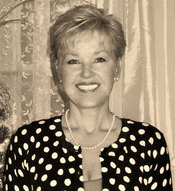 Introducing 'A Vintage Wedding Too...Go!'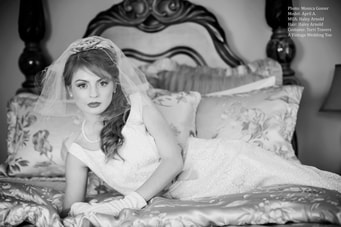 If you are a bride-to-be who lives locally ~ i.e., within the Winchester, Virginia or Shenandoah Valley of Virginia, area ~ please click to learn more about
'A Vintage Wedding Too...Go!'
.
We're your personal bridal salon/consultant on wheels!!
Designed specifically for brides-to-be, it offers access to a substantive, but carefully selected, assortment of vintage (and a few modern) bridal gowns, brought right to YOUR DOOR! In other words, this service allows you to try-on a variety of antique/vintage/modern wedding gowns, chosen to match your specific parameters, within the privacy of your home or office. Do not hesitate to contact me if you have questions or would like to schedule an appointment.
---
---