Most females are usually clearly defined on this issue. Those who love corsetry (not the cheap corsetry purchased for Halloween), have a kinship to those ladies of long ago; while those who are not fans of corsetry....well...they usually have not actually tried-on well-made corsets that have been properly seasoned to their bodies.

​In any event, I am here to say that I am a huge fan! Would you expect anything less?!

​While there are numerous photographs of ladies with insect-like wasp waistlines, as well as articles purporting grotesque maladies of the internal organs and ribcage, most women of previous eras were used to wearing corsets and, therefore, did not suffer dire consequences, as is often seen/shared, horror-story-style.

​Back in the day, young girls wore training corsets (not pulled as tightly as an adult woman's corset) and, eventually, grew to wear the more tightly-fitting corsetry as their bodies became accustomed to the fit and feel. Adult women often wore nighttime corsetry as well ~ a much gentler version of its daytime counterpart.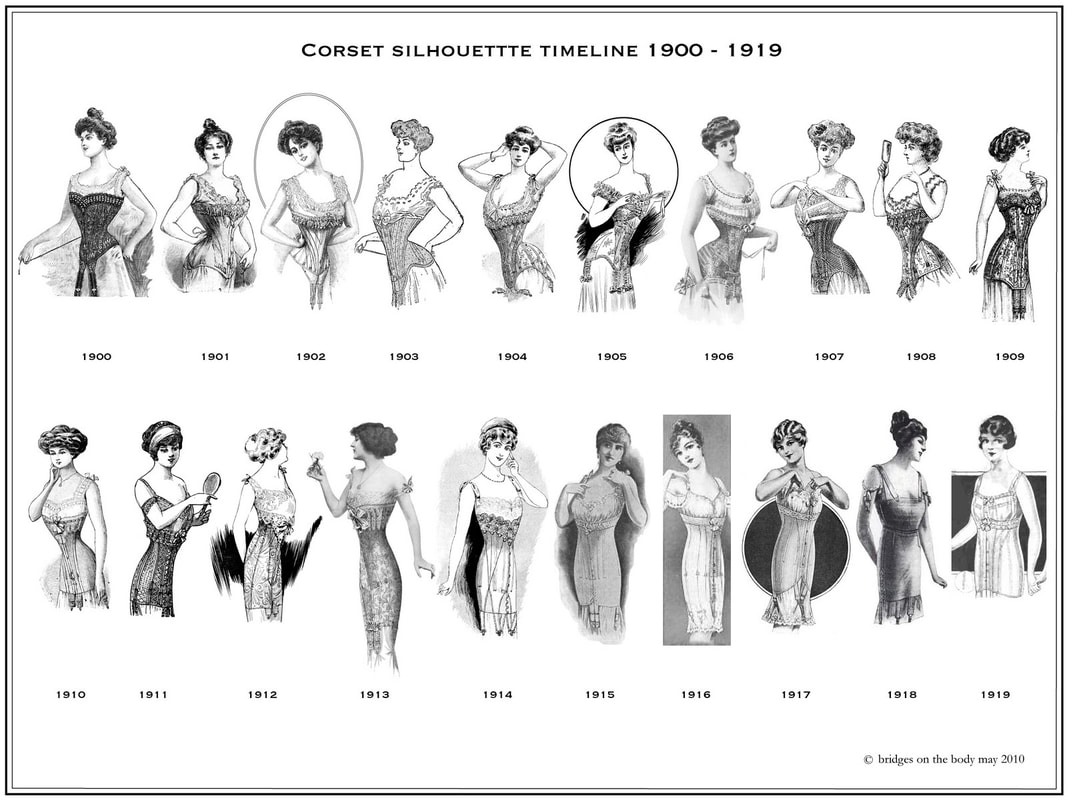 No matter what your thought on the subject, it is a known fact that corsetry (or even girdles in more recent times) aided in flattening the stomach, smoothing-out hips, pooches and 'muffin tops', and lifted & supported the bustline. None of which are a bad thing. :)

​Shall we also discuss what MEN think of corsetry?? I think that that's rather obvious, don't you?

​Please let me know what you think! I'm all ears..........